Discount Holidays – 5 Reasons You Need To Book Early
Quite a while back, booking a major holiday was not something you could do effectively at short notice, without some early planning being done. Take an African safari for instance, prior to the web, you would contact your nearby travel agency who dealt with a tour operator, who dealt with a local operator on the ground and various individual suppliers. All this communication took quite sometime of course.
Bargain late Holidays! It went like this…
Even those of us fortunate enough to get discounted holidays, it was not so long ago to book them it went something like this: Your reservations were made by telephone, fax or even by post. Availabilities, schedules or bookings were frequently kept up to date by hand. Your booking confirmation and travel documents and tickets etc.. were all sent to you by snail mail. The whole procedure was significantly tedious and the standard norm was to book well, well, well in advance of the time to travel.
Why do people book Discount Holidays at Short Notice?
It's perfectly reasonable to understand why we book discounted holidays at short notice now. Our daily lives have been turned upside down, possibly with work, the kids, or school holidays etc.. Many of us find it difficult to look ahead and make our plans months ahead of time. Also, with numerous operators offering last minute travel specials it's hard not to resist. There is a great developing pattern for booking last minute holiday deals. A few organisations like lastminute.com have even turned the late discount holidays into a great business by selling these last minute travel bargains and feeding the requirements of the many.
In today's modern world climate there are always fears about the future. There is understandably some reluctance to book an African wildlife safari or photo tour a year from now. Our health? Can we bear the cost in 12 months? What will happen with Brexit/Economy/Ebola/Terrorist threats? Can I take leave? Will my better half be pregnant? Will there be a wedding or a funeral? An unexpected expense for car repairs or similar. Will it be safe to venture to Africa one year from now? Will the organisation I book through still be around one year from now? Many many valid questions that need answers.
While many of these questions are substantial concerns, most though can be addressed without deferring and or arranging the booking at the very last minute before your intended travel date. Bonded industry memberships and financial failure insurance protect customers in the event of their travel company closing after they've paid for a holiday.
There's no Need to Book Discount Holidays 12 Months in Advance is There?
This is difficult to envisage now, with dates and the accommodation and flight availabilities check all carried out in a split second online. All being well,  you can book on the web right there and then and your discount holiday is booked. In this scenario, you can choose to go on safari one week from now, which has been rapidly planned. You can book everything on the web, get all your confirmations and documents by email to you, usually in 24hrs and you're on your way.
Are Their Benefits of Booking Budget Holidays in Advance?
Regardless of these uncertainties about the future, it still bodes well to book ahead of time. The pattern toward late package holidays and holiday deals or last-minute bookings plus the misconception that you will never again need to book long in advance has left numerous travellers disillusioned. Having to make do with the second best option is often the result. We often try to manage these disappointments the best we can. So I clarify in this blog post why you ought not to book holiday deals at the last minute. Why it is still better to plan your holiday vacation, safari or wildlife tour well ahead of time. Why you should book a trip at least 6 months to a year prior to your travel date.
Five noteworthy advantages of booking long ahead of time:
1. More Choice
As a tour host and guide structuring customised tours, the most widely recognised issue we experience is last minute enquiries where we can't accommodate the clients first safari or tour choice. Generally, we can accommodate them somewhere, however, it's not normally at the client's preferred lodge, or sometimes not within their budget range or even possibly their preferred travel dates.
This is especially valid for travellers on a tight spending plan. The best low budget safari accommodation choices, (for example, budget safari options in South Africa's world-renowned Kruger National Park) typically go first, and very often 12 months in advance. (Also, we have often discovered that the young travellers on limited spending plans tend to enquire at very short notice the most). There are numerous times where the lack of accommodation is based on the 'absence' of an early decision by travellers. This is a typical issue, especially if you don't book well in advance of your travel dates.
Try and plan ahead to beat the rush!
Finding availability at popular and well-priced safari lodges in top game reserves during peak season is almost impossible. Accommodation and a safari in the Kruger National Park for example during school holidays or other peak holiday periods are practically guaranteed to be fully booked. Most South Africans who visit the Kruger regularly know that you must book a year in advance to secure the dates for the camp and accommodation of your choice.
Many other prime wildlife destinations with limited accommodation, for example, take Ndutu, during a safari in Tanzania, but especially during the wildebeest calving season, easily fills up 12 months in advance. On the off chance that you can get something when booking late, the best-case scenario is you will finish up paying much much more. Or at worst, you will be disappointed and unable to find any availabilities at all.
2. You pay less
With limited choice, one often ends up paying more or being compelled to agree to a second-best alternative option as far as accommodation is concerned. Travellers who book far ahead of time get the best choices at the best costs, this is fact.
As an example, let's look at flights for instance: Airlines that fly on popular mainstream routes are regularly completely booked well ahead of time. Hoedspruit my hometown, is South Africa's Lowveld gateway to numerous bush accommodation and private safari lodges.
Booking ahead will save you money!
There are only two flights each day from Johannesburg to Hoedspruit. The individuals who book early get the least expensive seats. For the individuals who try and book last minute, find that flights are regularly either full or find themselves paying premium prices as all the cheaper seats have been taken.
Obviously, there are late flight specials offered, however, on the other hand, numerous airline providers likewise offer early bird specials as well. What's more, the saving on flights and getting early accommodation bookings for the most part, far exceeds any potential last-minute booking savings. Booking 6-month to a year ahead of schedule can regularly result in huge cost savings.
3. More time to arrange the essentials things
There are a few parts of a safari or big vacation process that early and careful planning becomes essential. For instance, to renew one's passport, perhaps get visa's, the arranging and taking of malaria tablets or yellow fever certificates, maybe you will need an unabridged birth certificate?
Will you get these documents and items in time? You can't commit to plane tickets until you have your passport and visa sorted. By the time you have those, perhaps the airfares have increased. If you are busy in your day to day life and or time is limited it would seem pointless to pile unnecessary pressure on one's self at an already perhaps stressful time.
4. The Fun of Planning, Researching and Looking Forward to The Trip
A client once told me that they kept a last-minute holiday deal as a surprise from their kids and only told them the day school broke up. While they were happy to go on the trip, the kids felt that they had missed out on the months of anticipation and looking forward to the holiday!
Planning a vacation is part of the fun, and it is so much more fun when you can do so at your leisure, far in advance, without being rushed for time because your travel date is only a month or less away.
Olifants Camp – Kruger National Parks best accommodation is booked almost 12 months in advance.
It is also great fun and easy to research your destination beforehand. Before visiting any new location, I always enjoy spending time surfing the internet and checking up on other travellers' reviews and experiences. Perhaps chatting to other's who have been there, exploring the destination and routes on Google Earth or browsing through destination guidebooks. All this is a lot easier to do if you plan well in advance and have plenty of time for research.
5. Attention to detail
A complex itinerary needs a lot of attention to detail to make sure things run smoothly. Even if you book through an experienced tour operator or travel agent. With more time and less pressure to finalise the details of your trip, the easier it is for them to pay attention to the smaller details.
Here's an example: Let's say we booked an excursion to Zanzibar during July, at myverylastminutetobook.com. Since a significant number of the holiday details must still be dealt with at very very short notice (payments, flights, pickups and or transfers), in the whirlwind of completing everything rapidly. However, before you leave it may not occur to your tour operator that your travel dates fall in the Islamic holy month of Ramadan.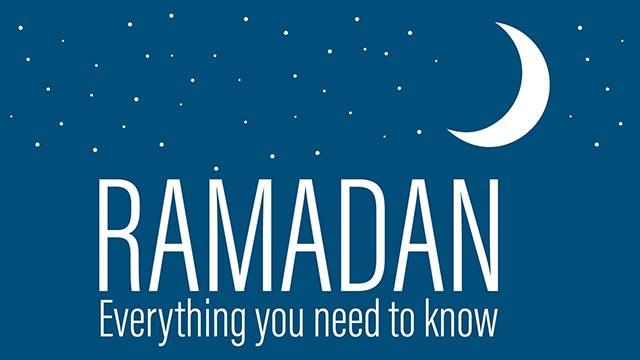 Booking early will allow you to check all the details
This would perhaps imply that yours and many other resorts don't sell any alcohol, during this holy month, a genuine frustration and in the end a real disappointment if you enjoy a good bottle of wine with dinner. Perhaps it's a minor thing, but had you booked a year in advance, this small problem could've been spotted a lot sooner, while there was still time to suggest a change of dates or a change of accommodation/destination.
Conclusion
The advantages of booking far ahead of time are numerous for all of us and can be financially sound. A post like this won't end the worldwide pattern toward booking at short notice. However, maybe it can arouse a few people to plan and book their next holiday, tour, safari, trip, vacation or trek somewhat further ahead of the time they prefer to travel. Maybe just maybe you will end up with the holiday you really wanted at the time you wanted it within the budget you allowed yourself and avoid the potential disappointments that often accompany the last-minute booking.
Latest posts by Tony Sparkes
(see all)