October 2022 - Early Booking Required
Wildlife Tours Around The World
bucket list trip not to miss
Pantanal Jaguar Photo Tours
In October 2021 I will host a small private group of photographers and wildlife enthusiasts to Brazil's famed Northern Pantanal.  It is here we will photograph and experience the incredible and distinct flora and fauna of this wetland region.  Of the many animals in Brazil we hope to encounter on this Pantanal photo tour we especially target Brazil's national animal, the Jaguar and the Giant River Otter, the worlds largest otter at nearly 1.7m long.
Our group will be co-guided by a well renowned local Brazilian Pantanal guide with excellent knowledge of the area and who has over 20 years of experience guiding international photographers in the Northern Pantanal wetlands.
Pantanal Brazil
You will find the 'Pantanal' in the southwest of Brazil.  It is readily acknowledged that the Pantanal is the largest wetland area in the world.  This huge wetland is crisscrossed with river tributaries located within the states of Mato Grosso and Mato Grasso do Sul.
The Pantanal wetland landscape is shaped by the extraordinary rise and fall of water which produces well-defined seasons; in a lush cycle of renewed life each year.  Every summer, rains in the headwaters of the Paraguay River (in Portuguese – Rio Paraguai) rising in the Mato Grosso region of Brazil about 980 feet (300 metres) above sea level, cause rivers and lakes to overflow, flooding the lower-lying land.
Our visit will take place during the driest season when Pantanal wildlife viewing is at its peak and undoubtedly the best time of year to see Jaguars in the Pantanal.  Interestingly and to align with the importance of this wetland and wildlife area, in 2000 the Pantanal Brazil wetland was designated a World Natural Heritage site and declared a World Biosphere Reserve by UNESCO.
Pantanal  Jaguar & Wildlife
Our photographic target species are phenomenal, but Pantanal Jaguars, Giant River Otters are our main target species. However, other animals like giant anteaters, capybaras, tapirs, spectacled caimans, hyacinth macaws and many more bird species occur throughout this astonishing wetland area.
With this small photo group (maximum 6 travellers, a professional photography host and a specialist local guide as leaders) we stay in two different locations in the Northern Pantanal.  We will conduct our river photo activities from boats on waterways holding a plethora of wildlife and bird life.  Our second location along the Transpantaneira highway, ensures we stop on our way from Porta Jofre in Mato Grosso to Pocone.  Both locations have been specifically chosen to maximise our photographic opportunities with the birds and the mammals of the Pantanal in this incredibly wildlife-rich region.
Our Philosophy
Our main aims for our photographer guests is for you to leave a better wildlife photographer than when you first joined us. The photography of our guests always come before our own, and while we also take photographs, we will always ensure our guests have priority.
How can I book?
Our group size is a maximum of 6 participants and normally these trip fill up quickly.  If this exciting photo tour sounds good and you are thinking of joining this trip, please contact us with any questions.
How do I book?
Simply contact us to reserve your place on this experience of a lifetime and a chance to be in the company of the Mountain Gorillas and primates of Uganda.
Pantanal Brazil Tours
 Please click on individual tabs below for more detailed information. 
Pantanal Jaguar Photo Tour
Diverse locations within the world's largest wetland.
Jaguars are the third-largest big cat in the world and hunt successfully in both dry and wet environments.
Jaguars are interesting species well-adapted to the Pantanal. Other species we may encounter include Giant River Otter, Giant Anteater, Capybara, Caiman and Tapir.
A bird-rich environment like no other, with brilliantly coloured birds like hyacinth macaw, an array of parrots and parakeets, as well as aquatic birds like Kingfishers, Jabiru Storks and Herons are frequently encountered.
A comfortable, spacious and highly mobile aluminium power boat for our river excursions give us great, low-angle photography and viewing platforms.
Photography host, local guide and only six travellers, personal attention to guests is guaranteed.
SMALL GROUP SIZE - ONE LARGE BOAT!
We have limited the size of our group to six guests only but will use 1 large 12 seater manoeuvrable boat for our activities, giving each guest ample space and access. This also ensures myself and our local guide are always on hand to personally guide and help you.  We spend 6 full days on the rivers and creeks of the northern Pantanal and our photographic opportunities are certain to be exceptional. Our local Brazilian guide has over 20 years of experience, guiding photographers and wildlife enthusiasts in this bio-diverse area of Brazil.
18th October - 28th October (10 Nights - 11 Days)
This photo safari/tour starts and finishes in Cuiabá, Mato Grosso, Brazil.  When you arrive at the airport we transfer you to your hotel.  The following day we start to drive down the Transpantaneira highway to our hotel destination for the next 6 nights, on the banks of the Cuiabá River at Porto Jofre. On our return journey, we spend 2 nights at a lodge along the Transpantaneira highway before we depart again for our transfer back to Cuiabá.
NOTE: USA, AUSTRALIAN AND NEW ZEALAND passports require visas for Brazil. Please check your visa requirements
before travelling!
All hotels and lodges are included in your package on a full-board basis, along with all road and boat travel but you will need to arrange your own international flights to São Paulo and onwards to Cuiabá by the evening before the departure date, or the early morning flight from Sâo Paulo to Cuiabá on the start date of your safari.  On the final day of the safari, the return should be from Cuiabá to Sao Paulo around midday for your onward connections.
Day - 1
Guests are met at Cuiabá airport. Evening tour briefing before dinner and overnight at hotel.
Day - 2
After breakfast, we travel down the Transpantaneira highway stopping for lunch along the way and for photographs and wildlife viewing.  Arrive at our Porto Jofre hotel in the late afternoon.  Dinner and overnight at the hotel.
Days - 3/8
Six full days spent on 3 different rivers and creeks in search of Jaguars and Giant River otters and other exceptional wildlife of the area. Breakfast, lunch and dinner included.
Day - 9
Breakfast at the hotel before being transferred to our lodge/ranch along the Transpantaneira highway arriving in time for lunch. (Our lodge/ranch is basic and comfortable but the wildlife is outstanding and easily seen). After lunch, we will have an afternoon safari in an open safari vehicle with many photographic opportunities and visit a waterhole. We will have dinner at the lodge, followed by a night drive.
Day - 10
A full day at the lodge, photographing and viewing the wildlife. Those perhaps more interested in birds will not be disappointed with chances to see and photograph Toucans, Parrots, Hyacinth Macaws, Owls and many, many more as well as Giant Anteater, Tapir and Crab-eating Fox.
Day - 11
Breakfast at the lodge/ranch before being transferred to Cuiabá airport where our tour ends.
COSTS & INCLUSIONS/EXCLUSIONS FOR THE PHOTO TOUR IN THE PANTANAL - BRAZIL
The tour is scheduled to take place between the 18th of October - 28th of October 2022.
This photo tour will run with a maximum of 6 guests only.
Tour Cost: From US$ P.O.A
We can accept payment via International SWIFT Transfer, Credit Card or Paypal.
A US$ 1,000 deposit per person is required to secure your place on this photo tour.   The full amount to be paid on or before August 15th 2022.
Please be advised:  This Brazil 'Jaguar Photo Tour' in the Pantanal will run in October 2022. Please contact us for any single supplement requirements and to receive further detailed information.
WHAT IS INCLUDED
11 days/10 nights in a hotel and lodge in the Pantanal, Brazil (Accommodation is on a shared basis, enquire about single supplement)
6 Full days on the rivers and creeks around Porto Jofre
Full board accommodation and meals as specified in the itinerary
All transfers (in Brazil) including transfers between hotel/lodge and Cuiabá airport
Private road transportation -  throughout the tour
Services of a local bi-lingual professional safari guide  (Local Guide)
Services of a professional wildlife photographer (Trip Host/Leader)
Private boat, game drive vehicle and guides for all activities throughout the trip.
All wildlife viewing as per the itinerary
All park fees
WHAT IS NOT INCLUDED
International flights or other transportation between your home and Cuiabá airport, Brazil.
Visas, travel insurance, personal purchases (including curios, spirit liquors, etc)
Current tourism levies and all relevant VAT or government sales tax.
Gratuities (Please allow between $US 10 a day or the equivalent in Brazilian real for the guide and the hotel or lodge staff) if you wish to give anything. This should be paid in cash.
Airport taxes if applicable.
All drinks.
Laundry
Telephone calls, emails.
Please read our Safari Code & Etiquette
Pantanal Tours
1. We welcome photographers of ALL levels. This safari/tour will be conducive to learning from one another and include instruction that will suit everyone's photographic needs.  No question is off limits, no enquiry too basic.
2. We are BIG on photographing in the field.  We spend most our time and effort on tour activity and the making of images.  We can meet daily to review images and discuss technique, but this is not a "classroom-intensive" trip.
3. Non-photographer or videographer spouses/travel companions will love these safaris/tours.  We have a specialist local guide leading all safari/tour activities.
4. With a maximum of 6 participants, the ratio of photographic tour leader and guide to participants is high.  This translates into lots of quality time with the photo and local tour leader and guides.
5. Whilst on the river, our visit is during the 'high-season" for jaguar viewing.  This increases our chances of having more jaguar sightings but it also means that sightings on the river are shared and there may be multiple boats besides ours.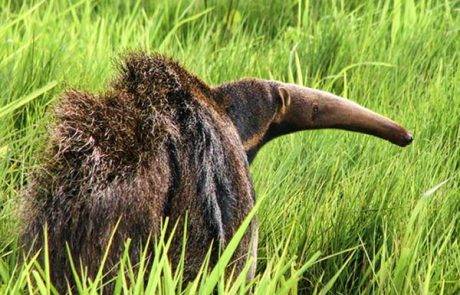 If required, click "Load More Images"
Show All
Jaguars
Birds
Wildlife
Accommodation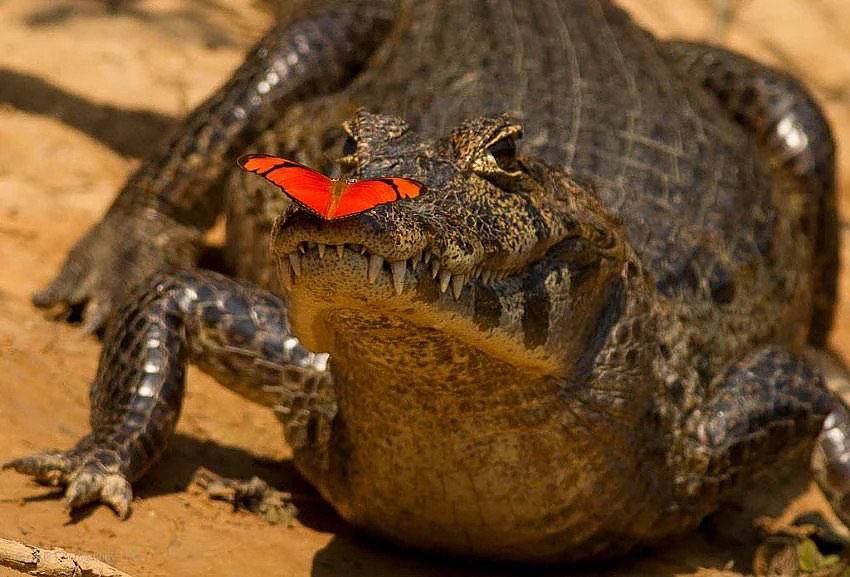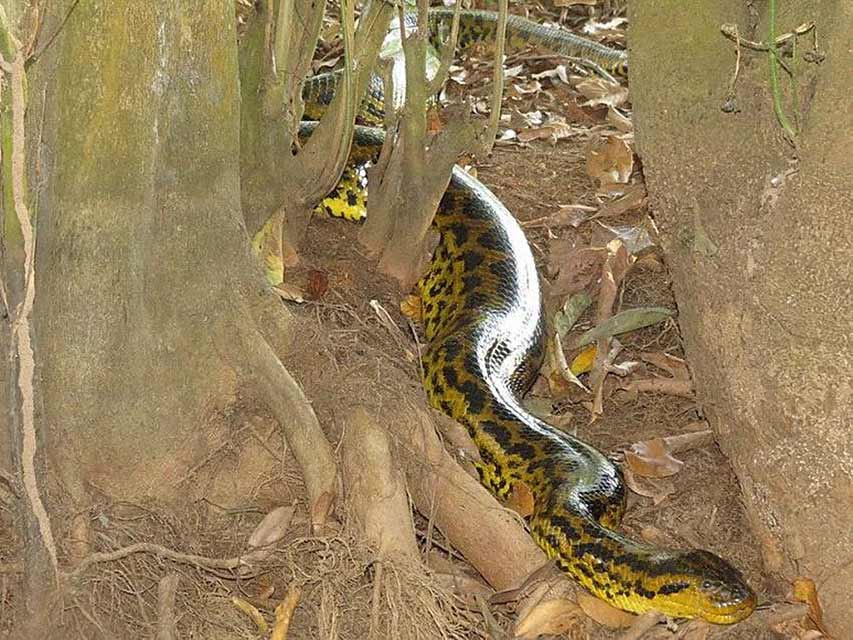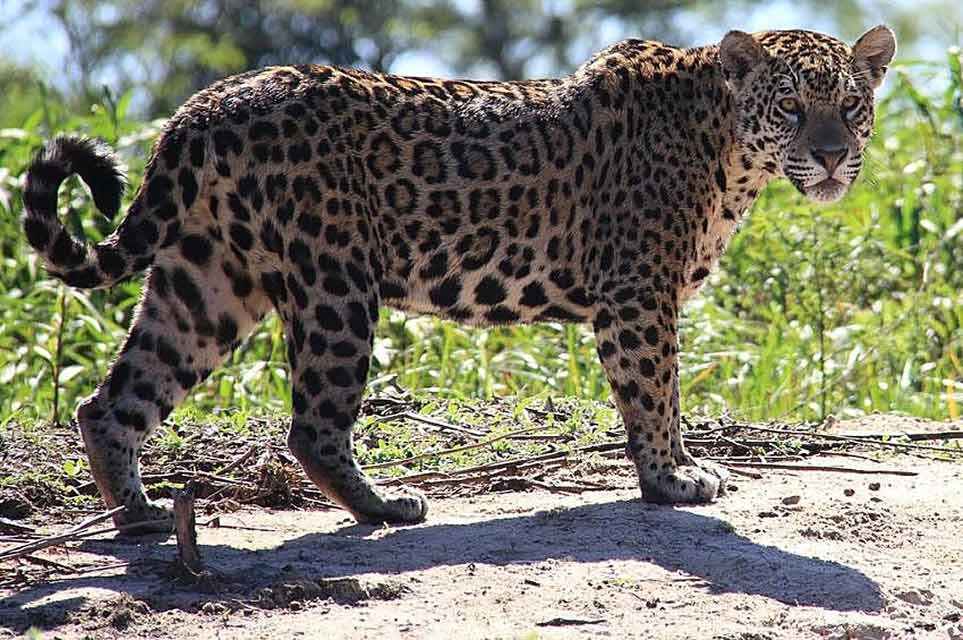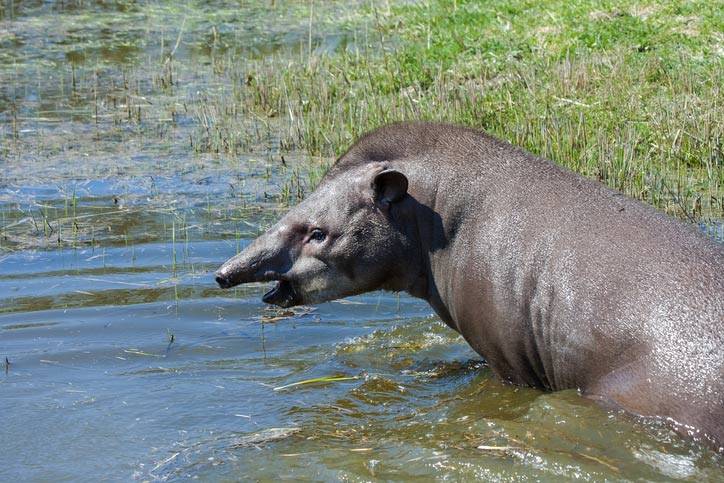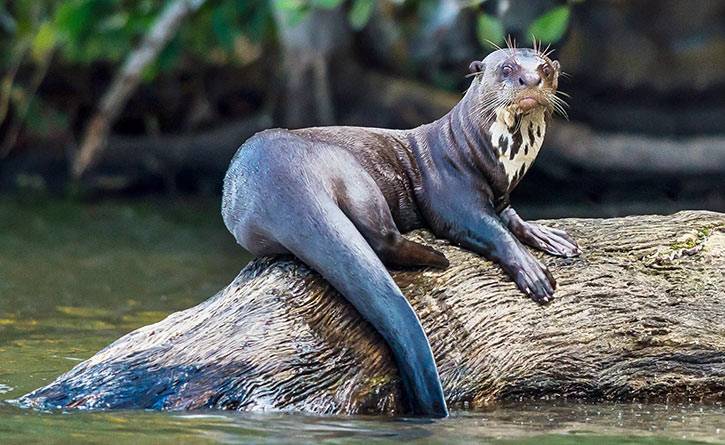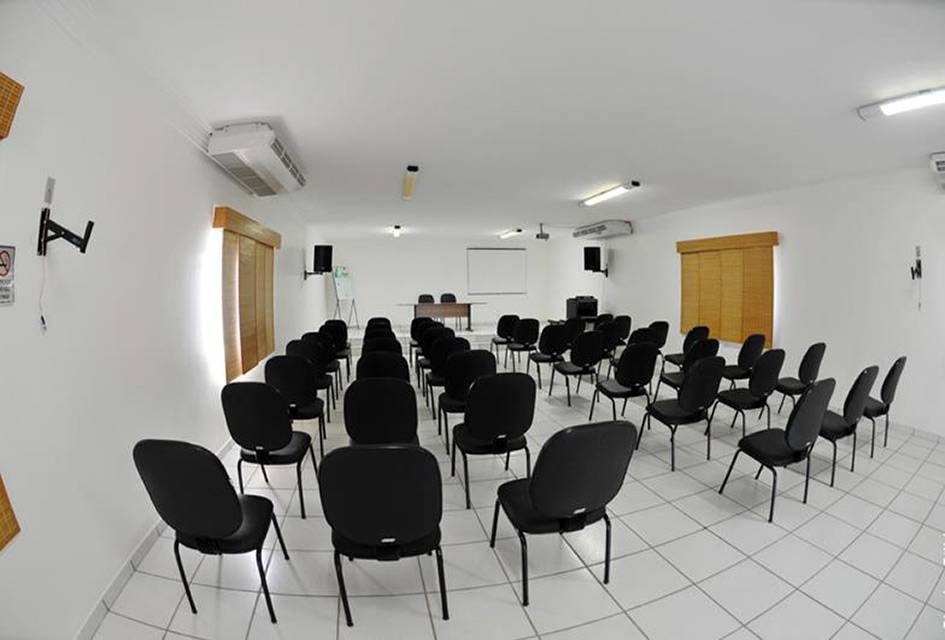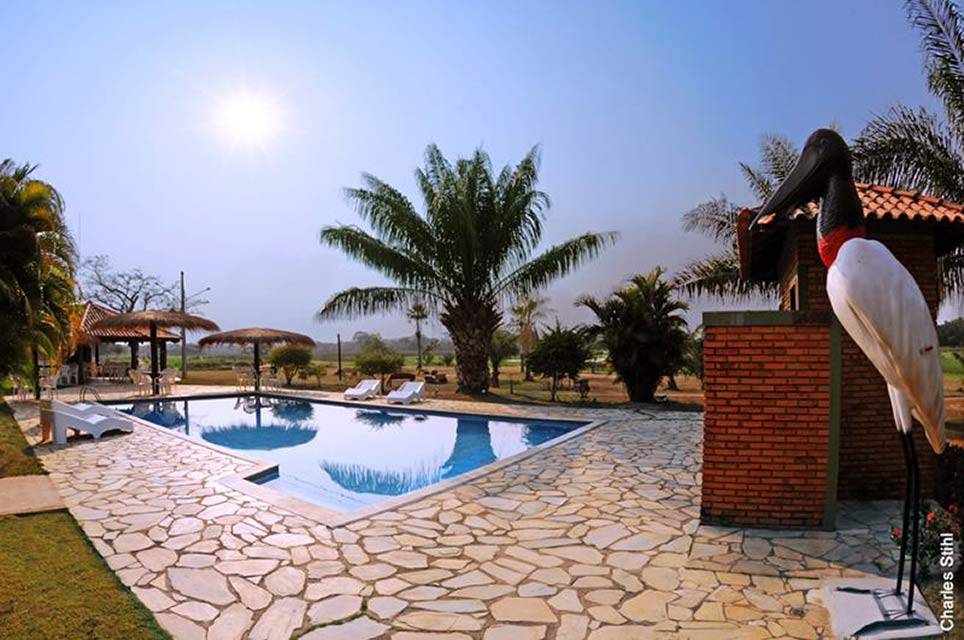 Latest posts by Tony Sparkes
(see all)