March 2022 - Early Booking Essential
Wildlife Tours Around The World
join the trip of a lifetime
Uganda Gorilla Trekking
Join us in Uganda gorilla trekking in March 2021.  Explore, experience and photograph one of the gems of Africa.  This 15-day photo safari of the central South Western part of Uganda includes 2 full days trekking and photographing the great primates, the endangered Mountain Gorillas and Chimpanzees of Uganda. Called the Switzerland of the African continent by Sir Winston Churchill, Uganda, with its outstanding landscapes and scenery is home to almost all of Africa's wildlife.  Uganda has the distinction of having more species (13) of primates than any other African country.  It also has more birds than South Africa and or Botswana & Namibia, which are fantastic birding destinations in their own right.
Uganda Safari
This exceptional 15 day Uganda wildlife safari covering several national parks and environments will be hosted by myself, Tony Sparkes, providing guests with the best photographic experience and guidance.  Our Ugandan guides are among the best in the country with years of wildlife guiding experience and an awareness of wild Africa.  With our tour guides help, we have ensured you are visiting at the best time for gorilla trekking in Uganda; in the famed Bwindi Impenetrable National Park, ranked by CNN as the world's beautiful place. Our Uganda tours offer an excellent client/leader ratio to ensure you get the personal attention and customised guidance you need with your photography.
Our Philosophy
Our main aims for our photographer guests is for you to leave a better wildlife photographer than when you first joined us. The photography of our guests always come before our own, and while we also take photographs, we will always ensure our guests have priority.
As in any natural environment, including this gorilla trek the wildlife comes first, we come second. We always abide by guidelines which ensure that the welfare of the wildlife is not and never will be compromised or impeded by our presence.  Please read our Safari Safety & Etiquette
Gorilla Trekking Safari – Permits
Please Note: Permits for Gorilla Trekking in Uganda are strictly limited and in demand.  If you are interested in coming on this safari, to avoid disappointment, early booking is essential to secure your permit.
This Uganda Safari – How do I book?
Simply contact us to reserve your place on this experience of a lifetime and a chance to be in the company of the Mountain Gorillas and primates of Uganda.
Uganda Gorilla Trekking
 Please click on individual tabs below for more detailed information. 
Uganda Gorilla Safari - The Magical Pearl of Africa
Our 15-day gorilla photo safari of southwestern/central Uganda is filled with photographic opportunities and wildlife viewing experiences.  Join us on this exceptional Uganda safari to photograph the wildlife and landscapes of Uganda, a country that has more primates and birds than any other African country.
Uganda Wildlife Safaris & Uganda Gorilla Tracking
Part of our Uganda gorilla safari will be 'trekking' to find the Bwindi gorilla, the gentle giants, the gorillas of Bwindi Impenetrable National Park. Take that gorilla photo or video that you can treasure and show your friends.  We track chimpanzees in Kibale one of the most beautiful rain forests in Africa; cruise in the Kazinga channel, home to over 500 hippos, with opportunities to see crocodiles and elephants. We take in Murchison Falls, Uganda's largest game reserve, home to Leopard, Buffalo, Giraffe, Waterbuck and hundreds of bird species.
We cruise the Nile in the late afternoon taking in the sights of the animals coming down to the river to drink.  With our guides, we try and spot the tree-climbing lions of Ishasha on the game drives in the Queen Elizabeth National Park and track wild Rhino on foot at Ziwa.  For birders, Uganda holds hundreds of bird species, including many endemic species.  On our tour, we also travel to the Mabamba Swamps, home of the rare Shoebill Stork, this rather ugly stork that many of the world's birders 'flock' to see.
Pearl of Africa - Uganda Exploration 
Day 1
Guests arrive and are met at Entebbe airport and transferred to your hotel.  Relax, safari briefing, dinner and overnight.
Day 2
Early breakfast then travel to the Mabamba Swamp for a days birding; search for the Shoebill Stork.  Return to the hotel, relax, dinner and overnight.
Day 3
After breakfast, we travel to Murchison Falls via Ziwa Rhino Sanctuary where we will spend the morning tracking rhino on foot before lunch at the sanctuary. On to Murchison Falls National Park where we visit the falls at the top and see the swirling water pass through the famous 7m gap and fall to the rocks below to form the Victoria Nile.  Dinner & overnight at our lodge.
Day4
Murchison Falls - early morning drive and a chance to photograph sunrise landscapes.  Return to our lodge for lunch and a chance to relax before setting off on the 3 hr afternoon boat cruise on the Nile.  On return to the lodge for dinner and overnight, there is still time for a late afternoon game drive.
Day 5
Breakfast and game drive on our way out of the park for the journey to Kibale Forest, one of Africa's most beautiful rain forests and the primate capital of the world with 13 species of primates being recorded here.  A birders paradise with over 325 bird species; a chance to see many on our evening nature walk before dinner.  Overnight at the lodge.
Day 6
After an early breakfast, we head off to the park's head offices for a briefing, before we set off tracking Chimpanzees through the forest.  We get to spend time with the Chimpanzees photographing and watching their interactions.  While tracking chimpanzees we have an opportunity to spot other primates, elephants, Buffalo and Antelope in the forest.  Return to the lodge for lunch, before an early evening walk through the Bigodi wetlands.  Dinner and overnight at the lodge.
Day 7
After breakfast, we set off for the Queen Elizabeth National Park, passing through the 'Great Crater Lakes' and 'Rwenzori' ranges both with stunning vistas. On our arrival at our lodge, we will relax before an evening game drive, dinner and overnight at the lodge.
Day 8
Early morning drive in the park, and more Crater Lake vistas.  Back to the lodge for lunch and prepare for our afternoon boat cruise on the Kazinga channel with the opportunity to photography many animals from the waterside.  Returning to the lodge for dinner and overnight.
Day 9
Early morning drive through the Kasenyi plains section of the park, returning for breakfast.  We then transfer to our lodge in the Ishasha sector of the park.  Lunch will be in the form of a picnic lunch or lunch at the lodge.  A game drive will include tracking and finding the 'tree-climbing' lions.
Day 10
After breakfast, we leave for Bwindi Impenetrable Forest and the habitat of the Mountain Gorillas, taking us through beautiful terraced hills of Kigezi highlands. Arrive at our lodge in time for dinner.  Overnight at the lodge.
Day 11
After a forest breakfast and briefing in the forest ranger's offices, our gorilla safari begins. We take our packed lunch and start to head for the forest and the domain of the giant apes, the  Mountain Gorillas. Dependant on where the gorillas are this could be anything between 2-8 hrs.  Time spent photographing and watching the social interactions of these gentle giants before heading back in the late afternoon and finishing off with a cultural visit to the Batwa community.  Return to our lodge for dinner and overnight. (There are alternative activities for those not wanting or able to track the Gorillas).
Day 12
After breakfast, we drive to Lake Bunyonyi, a great birding location and stunning eye-catching vistas.  Overnight and dinner at our camp on the lake.
Day 13
We go out before sunrise, breakfast out amongst the surrounding hills and forest to await the sun's rays. We take a morning boat ride on the lake, returning to our camp for lunch. In the afternoon guests can relax, go for a forest walk, bird watch and or swim in the lake. Dinner and overnight at the camp.
Day 14
After breakfast, we transfer to Lake Mburo; passing through stunning scenery along the way and stopping for a picnic lunch.  We arrive at our lodge in time for an afternoon boat ride, bird watching and game watching and in plenty of time to photograph the setting sun.  Dinner and overnight at the lodge.
Day 15
Early breakfast and set off on a game drive on our way back to Kampala.  Stopping at the Equator line for lunch, photos, and curios. (Dependant on onward flights we may lunch in Kampala).
End of Photo Safari.
Costs and Inclusions/Exclusions for the 'Gorilla Photo Safari'
Uganda Gorilla Trekking and Wildlife Tour
Prices:- P.O.A.
Prices are in ($) US Dollars the exact price will be confirmed via invoice at the time of booking.
Gorilla Safari
A $1000 deposit per person is required to secure your place and your 'Gorilla' permit on this gorilla tracking safari.
We can accept payment via International SWIFT transfer, Credit Card or Paypal
Note: This photo safari will run with a maximum of 6 guests only.  Prices are dependant on the number of people (sharing and or single) who actually depart on this tour.
Please be advised:
This 'Gorilla Trekking' photo safari will run in March 2021. Please contact us to receive further detailed information.
WHAT IS INCLUDED
All accommodation
All meals at the lodges/hotels/camps
Gorilla & Chimpanzee permits
Trekking Rangers
Park Entrance Fees
English Speaking Ranger/Guide and Driver
Rhino Tracking
4 Wheel Drive Safari Vehicle
All Boat Trips
Bottled Water
All Transport
WHAT IS NOT INCLUDED
Any flights
Visas
Gratuities (Please allow between $5-10 a day for the driver and the tracker) if you wish to give anything. This should be paid in cash.
Purchases of a Personal Nature
Any extra activities apart from those specifically mentioned.
All alcoholic & soft drinks (beers, wines, mixer's, coke etc...)
Laundry
Telephone calls
We regret that we are unable to accommodate children under the age of 16 on this photo safari.
Uganda
Uganda, officially the Republic of Uganda is a landlocked country (except for its borders with Lake Victoria and Lake Albert) in East-Central Africa and has a varied but generally modified equatorial climate. Uganda's diverse landscape encompasses the snow-capped Rwenzori mountains and the immense Lake Victoria. Learn more about Uganda
Uganda Nature
Uganda, known as the Pearl of Africa, has ten national parks.  Its Rift Valley landscapes and tropical forests make dramatic backdrops to an extensive variety of flora and fauna.  Uganda is unrivalled on the continent as a bird-watching destination with over 1,000 species of birds – several of which are found nowhere else on the planet.
African Gorilla Tours
It is also home to 13 species of primates including over half of the world's endangered mountain gorillas located in the remote Bwindi Impenetrable National Park.  Uganda is also home to our closest relative – the chimpanzee,  as well as many rare and endemic birds.  Murchison Falls National Park in the northwest is known for its towering 43m-tall waterfall squeezing through a 7m gap and tumbling down into the Nile.  Uganda is in the African Great Lakes region and also lies within the Nile basin.
General Information
Uganda Gorilla Tours
Mabamaba Swamps 
The Mabamba Swamps lies to the west of Entebbe and is undoubtedly one of the best and surely the most convenient place to see the much sought after Shoebill Stork (Balaeniceps rex).
Murchison Falls National Park
Murchison Falls National Park sits on the shore of Lake Albert, in the northwestern part of Uganda. It is known for Murchison Falls, where the Victoria Nile River surges through a narrow gap over a massive drop.  Park wildlife includes elephant and hippo, and there are chimpanzees in the Kaniyo Pabidi mahogany forest.  The Lake Albert delta is also home to rare Shoebill stork.
Ziwa Rhino Sanctuary
The only place to see wild White Rhino in Uganda.  Entering the territory of the Southern White Rhinos, we see and photograph them outside the vehicle while on foot.  You will get the opportunity to watch these endangered, magnificent creatures in their natural habitat.
Kibale Forest
There are 13 species of primates in Kibale Forest National Park.  The park protects several well-studied habituated communities of the chimpanzee, as well as several species of Central African monkey including the Uganda mangabey, the Ugandan red colobus and the L'Hoest's monkey.  Other primates that are found in the park include the black-and-white colobus and the blue monkey.  Elephants travel between the park and Queen Elizabeth National Park.  Other mammals we could encounter are found within Kibale National Park include Duiker, Bushbuck, Sitatunga, Bush pig, Giant forest hog, common Warthog, and African Buffalo. Carnivores present include leopard, African golden cat, serval, different Mongoose and two species of Otter.
Birdlife is also prolific. with 325 sighted species of birds, including the Olive Long-tailed Cuckoo, Western Tinkerbird, two species of Pittas (African and Green-breasted) and the Grey Parrot.  The Ground Thrush is endemic to Kibale National Park.
Queen Elizabeth National Park
Queen Elizabeth National Park is in southwest Uganda and is home to 95 mammal species and over 500 bird species.  Leopards roam close to lake Edward. Nearby Lake Katwe is a huge volcanic explosion crater delivering opportunities for stunning landscape photography.  Boats on the Kazinga Channel float past Hippo and Nile crocodiles.  The Ishasha area is home to the famous tree-climbing lion and Shoebill stork.
Bwindi Impenetrable Forest
The Bwindi Impenetrable National Park is biodiversity, with stunningly beautiful mountainous areas located in the southwestern part of Uganda.  Home to many of the world's remaining mountain gorillas, who feed on roots, leaves and fruits from the parks many tree and fern species.  In order to help to try and protect these gentle giants, restricted numbers of viewing permits help the endangered gorilla families survive.  Where rough paths weave amid the dense forests one find many butterflies and a plethora of bird species.
Lake Bunyonyi
Believed to be the second deepest lake in Africa, Lake Bunyonyi is a body of water in the southwestern part of Uganda near the Rwandan border, and one of the country's top natural treasures.  The lake enjoys moderate temperatures year round and it is framed by lush green-terraced hills and has 29 islands of various shapes and sizes scattered across the water, which makes it almost magical.  The lake is also known as one of the few lakes in Uganda free of bilharzia (a common parasite found in waters of southern Africa), making its waters safe for swimming.
Lake Mburo National Park
350 bird species can be found in Lake Mburo National Park as well as mammals like Zebra, Eland, Impala, Oribi, Buffalo, Waterbuck and Hippo.  Predator species include Leopard and Hyena.  With over 13 lakes in the area, the lake forms part of a 50km long wetland system.  The park also supports many endangered species of birds and gives refuge to over 22 species of Palearctic as well as the Afro-tropical migrant birds.
Other General Information
It should be noted that the whole of Uganda is located within a high Malaria area. Guests are strongly advised to seek medical advice from their own doctor, prior to departure, in this respect.
A Yellow Fever vaccine is required to enter Uganda. It is advised to receive the vaccine before applying for your visa.  Guests will not be allowed to enter Uganda without it.   Guests are also advised to consult their medical practitioner to be advised of any other vaccines required for Uganda.
Please read our Safari Safety and Etiquette to ensure you have an enjoyable and trouble free safari experience with us.
There is wifi access and mobile phone reception at some, but not at all, of the lodges/camps we stay at.
What to Bring on Safari
Mornings and evenings in an open safari vehicle are cold to cool (even in the summer), bring a fleece and a windbreaker jacket
Rain jacket, hat, cap or beanie
Insect repellent
Sunblock
Binoculars
Spare batteries for your camera
Torch
Camera/video camera & flash (for wildlife photography a 300 – 400mm lens is ideal but there are opportunities for wildlife images for all sizes of lenses.
Finally to ensure all guests who book travel destinations through us have a memorable experience we ask you to read and fully understand our Payment Terms and Conditions, Copyright & Disclaimer and Privacy Policy.   If you have any questions or queries please do not hesitate to contact us
PS: Don't forget our 'Safari Buddies' blog to find out what's going on with us in the wildlife, birding & photo tours and travel industries.
Uganda Gorilla Tour Videos
If required, click "Load More Images"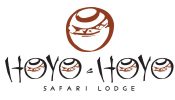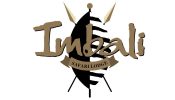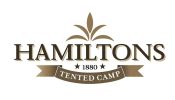 Latest posts by Tony Sparkes
(see all)