Tony Sparkes Wildlife and Photographic Safaris
Wildlife Photo Safaris in South and Southern Africa
Contact Us
Tony Sparkes Wildlife and Photographic Safaris
Hide Photography Specialists and Photo Host Guide
Contact Us
Tony Sparkes Wildlife and Photographic Safaris
Bespoke Wildlife Safaris Throughout South and Southern Africa
Contact Us
Tony Sparkes Wildlife and Photographic Safaris
International Wildlife, Photo and Cultural Tours
Contact Us
Tony Sparkes Wildlife and Photographic Safaris
Birding & Wildlife Tours to the Kruger National Park - South Africa
Contact Us
Antares Camp - Greater Kruger National Park
Antares rustic bush camp has undergone a huge transformation in recent times. From what was an established training facility for some of South Africa's top field and nature guides, to being completely transformed into a functional self-catering bush camp.
Self-catering guests can enjoy game drives, bush walks and or view the multitude of daily visitors to the magnificent 'hide' overlooking the camp's waterhole. Big game like elephant, lion and buffalo can often be seen; besides a plethora of bird species coming down to drink.
The bush camp is ideal for small groups, families and wildlife photographers who love the African bush.
Staying at Antares Bush Camp
Whole camp accommodation R10,000 per night (Self-Catering)
Special opening rate until Dec 2020
Sleeps 8  (Minimum Stay 2 Nights)
(See 'costs tab' below for further detailed information)
Privately Guided Wildlife Photo Safaris at Antares Bush Camp:
Please enquire for rates at the time of booking
Photo Host: Tony Sparkes
Please Note:
Covid-19 or Coronavirus Disease
The Covid – 19 global pandemic disease has affected us all worldwide. The South African tourism industry has been especially hard hit with travel bans both locally and internationally.
In accordance with local regulations, we are now required to provide a link to the South African National Covid-19 website.
Please visit the link below should you need to be advised of the current Covid – 19 situation in South Africa.
Antares Rustic Bush Camp
 Please click on individual tabs below for more detailed information. 
ANTARES RUSTIC BUSH CAMP
Antares Rustic Bush Camp is located on a 7000 hectare Big 5 reserve which has no fences between the reserve and the Kruger National Park. This provides guests with an opportunity to get away from the humdrum of daily life in the city and to get immersed in the peace, tranquillity and definite excitement of the African bushveld for which only a Big 5 reserve can bring.
This self-catering 'sole usage' bush camp provides up to 8 guests with a great bush experience. Included in the price is a 'daily' game drive over the 7000-hectare Big 5 reserve or a bush walk with a trained guide.
UMGEDE HIDE
The 'jewel' in the crown for guests at this great little rustic bush camp is the 24/7 unrestricted access to Umgede hide. Situated just a short 40 m from the camps swimming pool and accessed via a pathway within the electrified fenced off area which surrounds the camp. 
ANTARES ITINERARY
Daily Activities
There is no set itinerary at Antares bush camp. Guests can undertake activities daily, which consist of hide viewing/photography sessions and a game drive or walking safari session of approximately 3.5 hrs (1 game drive or walk plus unlimited hide sessions daily) and are included in the rate given on this website (see 'costs' tab). Usually half of our guests undertake a hide session while the other half continue on a game drive.
Proposed Seasonal Activity Time Schedule for Game Drives or Walks
Summer: (Oct-March Spring/Summer Season) 5:30-9:30 AM, 15:30-19:00 PM
Winter:  (April-Sept, Autumn/Winter Season) 6:30-10:00 AM, 14:00-17:30 PM
Antares Bush Camp - Accommodation
Antares is a small rustic bush camp which is offered as an 'exclusive' facility for small groups or families. Boasting five en-suite tastefully decorated air-conditioned bedrooms, but only catering for a maximum of 'eight' guests at any one time, ensures that guest can enjoy this piece of paradise exclusively.
Each of the five bedrooms at Antares boasts an en-suite bathroom with an outside shower, allowing guests to enjoy those beautiful starry nights after a late afternoon game drive, where you may have been lucky enough to see that elusive leopard.
Family Room
One of the bedrooms at Antares is set up as a family room, with a queen-size bed for mum and dad and at the other end an adjoining room with a bunk bed for the young ones, ensuring that even families with younger children can enjoy Antares hospitality.
Bush Camp and Facilities
As you walk through Antares main entrance, take note of the 'tracks' from the lions that walked through after they laid the fresh concrete floor!  From there, guests will then emerge onto a 'wooden' deck that leads them into a spacious lounge and the dining area of this lovely little rustic bush camp.
At Home in the Bush
The dining room, reception and spacious lounge boast portraits of the owners family, as well as various pieces of beautiful antique furniture. The bright open exposed roof rafters create an impression of roomy open space and are designed to keep the area cool in summer.
From the dining area, guests get a good view across the bushveld towards 'Grietjie Berg'; the dining area is easily serviced from the adjoining kitchen area. A stone-clad fireplace adds a beautiful ambience, especially during the cooler winter evenings, although winters in the Lowveld are generally mild.
In the lounge area, guests are greeted by some impressive Leadwood trees which have been incorporated into the camp design as well as some furniture, along with some interesting recycled 'pallet furniture. Comfortable sofas, a well-stocked library and a display unit of interesting artefacts from the 'bush' make this part of the camp an informative area.
Finally, two decks lead off the lounge, where guests can check out the views down to the waterhole and the stunning Umgede hide.  Guests can also enjoy the plunge pool on hot summer days, and the nearby braai (barbecue) area which provides guests with an authentic African experience.
Umgede Underground Hide
With only a small handful of 'underground' hides in South Africa and even fewer in the immediate vicinity of the Kruger National Park. Underground or sunken wildlife viewing hides offer guests a unique and amazing opportunity to sit in the safety and comfort of a game-viewing hide.
These type of hides not only offer guests to view amazing wildlife close up but also to capture some amazing images of animals and birds from a unique perspective, there own!
Do you want to photograph the mighty 'African elephants' as they throw the mud over their ears? Or the majestic 'lions' as they lap the cooling water from a waterhole. Even catch a flock of 'blue waxbills' as they drop down from a nearby tree to partake in their daily drink, or just sit and wonder at the dainty dragonflies as they rest on nearby lily pads, there will always be something of interest for you to focus your lens upon at Umgede hide.
Umgede has ample space for up to four photographers to sit in the comfort of adjustable office chairs while mounting their camera's on a sturdy support, or just rest them on your own bean bags. The water's edge is a mere 60-70 cm from the opening of the hides shutters, thus allowing you to get really close to the animals. 
Behind the photographers, chairs, is ample cushioned seating for the non-photographers of the group to also relax and spend some time waiting for the animals to turn up or just to keep their better-halves company.
Umgede at Night
Some photographers have taken the opportunity to snuggle down under a blanket and spend the whole night waiting patiently for that one photographic opportunity. 
The hide faces south giving amazing views of the night sky and offers great golden light opportunities for both the morning and early evening.
There are spotlights at the waterhole, but these can be controlled from within the hide should you wish to get creative and take nighttime images using only the 'ambient' light of the moon for example.
A small fridge in the hide means you can stock up with refreshments and settle down for the day or evening. A kettle with tea and coffee making facilities is also available in the hide.
Stay Connected
The hide has ample electrical connections for guests to charge their equipment; including USB charge points. Wi-Fi is also available from within the hide enabling guests to upload your photos immediately to various social media platforms if you wish.
Antares Bush Camp wildlife safaris will run throughout 2020 & 2021 without set departures.  Please contact us to confirm availability.
COSTS & INCLUSIONS/EXCLUSIONS FOR ANTARES BUSH CAMP
Antares Private Bush Camp  Rates
Prices Antares Bush Camp:- From R10,000 per night/no single supplement  - (FULL CAMP - SLEEPS 8 - Minimum 2 Night Stay)
We can accept payment via International SWIFT transfer, Credit Card or Paypal
Please be
advised

: Antares Bush Camp Prices Breakdown
WHAT IS INCLUDED
Once-daily activities of 3,5 hours approximately each. (1 walking safari or 1 game drive per day)
Exclusive Use of the Camp. Based on Self Catering Accommodation Only    (Minimum 2-Night Stay)
24/7 Access to Umgede Hide (4 Photographer Limit at Any One Time)
Safari Guide
Free Wifi Throughout the Camp (Including the hide)
VAT @15%
WHAT IS NOT INCLUDED
Conservation and Community Levy
Airport or other transfers to or from Antares Bush Camp (However, this can be arranged on behalf of our guests. Please advise at the time of booking)
After-hours Activities (Except in Umgede Hide)
All Beverages (Including Water)
Private Photography Instruction
Items of a Personal Nature
Gratuities
Personal Laundry (However, laundry can be arranged at additional cost)
Additional Activities Available (Please Enquire at the Time of Booking) 
Additional Game Drives
Private Wildlife Photography Guide and Instruction
KNP Day Tours
Animal Rehab Centre
Panorama Day Trip
Guided Bird Experience
SOUTH AFRICA
South Africa is officially listed as one of the most biologically diverse countries on earth.  With South Africa being made up of an astonishing kaleidoscope of landscapes as well as a plethora of eco-systems.
From the arid, near-deserts on its west coast to the montane forests and sub-alpine zones at the top of the beautiful Drakensberg at nearly 3,500 metres above sea-level.  In the South African cape, you will find pristine beaches and the uniqueness of its Fynbos ecosystems and lest we forget the vast wildlife and birds to encounter on the rich Savannah's of its north-east provinces.
Without a doubt, any visitor to South Africa will be captivated by its constantly changing landscapes and the warm friendly people one encounters.  All this goes towards making up, what can only be described as, experiences one will never forget and want to keep coming back for more of the same.
This applies particularly for those who wish to capture and record their experience no matter what photographic genre, as South Africa remains a primary destination for experiencing a Big 5 wildlife safari, phenomenal birding and nature photography. Read more about South Africa
ANTARES PRIVATE BUSH CAMP - GENERAL INFORMATION
Who is Antares For?
Antares Private Bush Camp is a conservation-orientated activity-based destination offering a self-catered, safari and wildlife viewing experience, with exceptional photographic opportunities at a sunken hide.
Antares Bush Camp is for close friends and families and all who have a special interest in the Big 5, birding, flora, nature, stargazing, wildlife and photography.
OTHER GENERAL WILDLIFE SAFARI INFORMATION
Please read our Safari Safety and Etiquette to ensure you have an enjoyable and trouble-free wildlife safari experience with us.
Additional Information
Access to the Umgede hide is determined based on the duration of your stay. For those who want a more detailed and in-depth description of the 'hide' at Antares please contact us
Antares Bush Camp, Limpopo and the Greater Kruger Park are not free from malaria please consult a health-care professional for the latest advice on malaria.
Chef/Cook available on request should one be required. (Enquire at Time of Booking)
Please note the following important factors when deciding to visit the hide at Antares Bush Camp:
Be aware of minimum focal distance limitations on your lenses.  
The hide can become dark to minimise reflections from inside and is partly underground.  Please be aware of this if you suffer from claustrophobia.
WHAT TO BRING ON SAFARI
Mornings and evenings in an open safari vehicle are cold to cool (even in the summer), bring a fleece and a windbreaker jacket
Rain jacket, hat, cap or beanie
Sunblock
Binoculars
Spare batteries for your camera
Torch
Camera/video camera & flash
LENS RECOMMENDATIONS
Due to the diversity of the environment, it is recommended lenses covering the following focal length: Wide-angle 15mm – Telephoto up to 600mm. However, please check the requirements with us before you leave.
For those who chose to partake in privately guided photo safaris with us at Antares Bush Camp, we are able to offer camera and lens rentals to our clients.
Recommended:
Wide-angle 15 – 30mm / 24mm - 70mm
Mid-range telephoto 70mm – 200mm
Long telephoto 400mm – 600mm
To ensure all guests who book travel destinations through us have a memorable experience we ask you to read and fully understand our Payment Terms and Conditions, Copyright & Disclaimer and Privacy Policy.   If you have any questions or queries please do not hesitate to contact us
Want more bush camps, wildlife and photo hide safari opportunities. Experience Africa's Big 5 and a plethora of birds and mammals on a game drive in the African bush, then why not look at our following tours and safaris:-
African Big Cat Photo Safari
Pungwe Bush Camp
Indlovu River Lodge Photo Safari (2 x Sunken Hides)
Eco Africa - Bush Camp
PS: Don't forget to catch up with our Safari Buddies Blog, read interesting posts about our nature and wildlife tours. Have you read our popular posts on Back Button Focus? or African Wildlife Photography Tips. 
Why not subscribe to our quarterly journal  Safari Buddies where you can be sure you are first to receive into your inbox all our latest tour and safari news, new tour destinations, discounts, photography tips and tricks and travel news.
Umgede Hide – Wildlife Safari Video
Photo Gallery – Antares Bush Camp
Show All
Antares Wildlife
Antares Bush Camp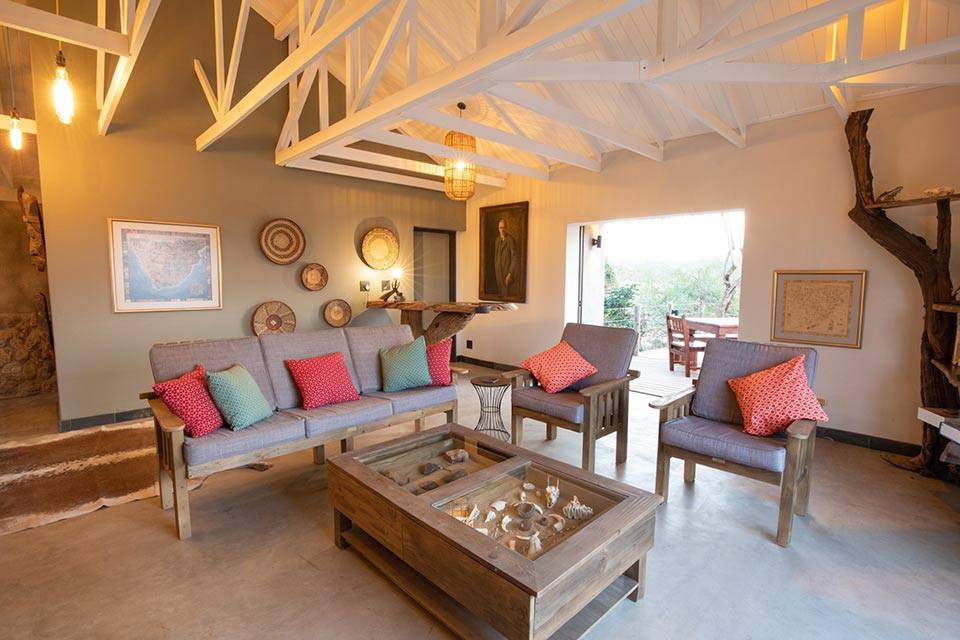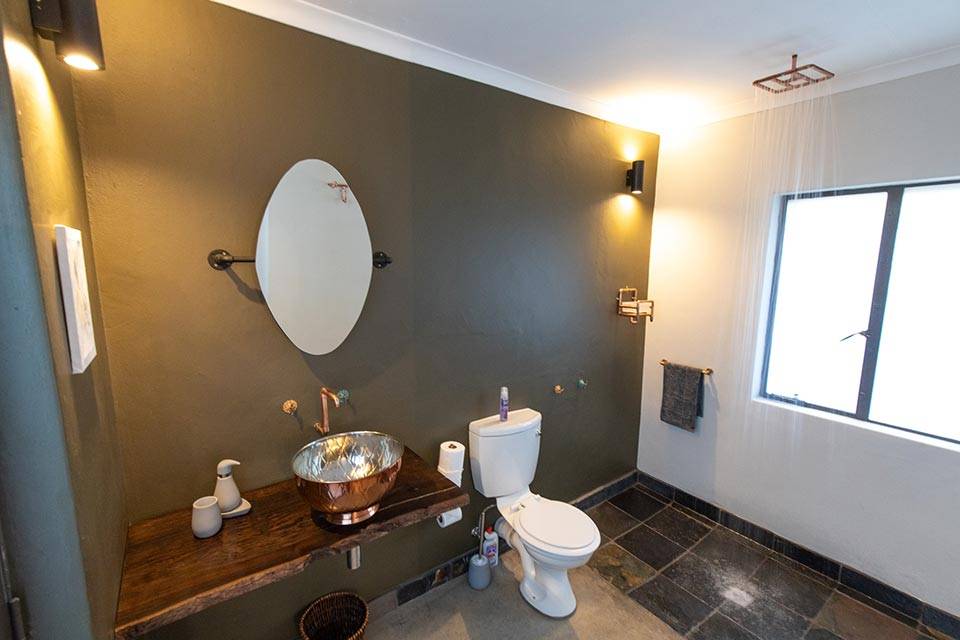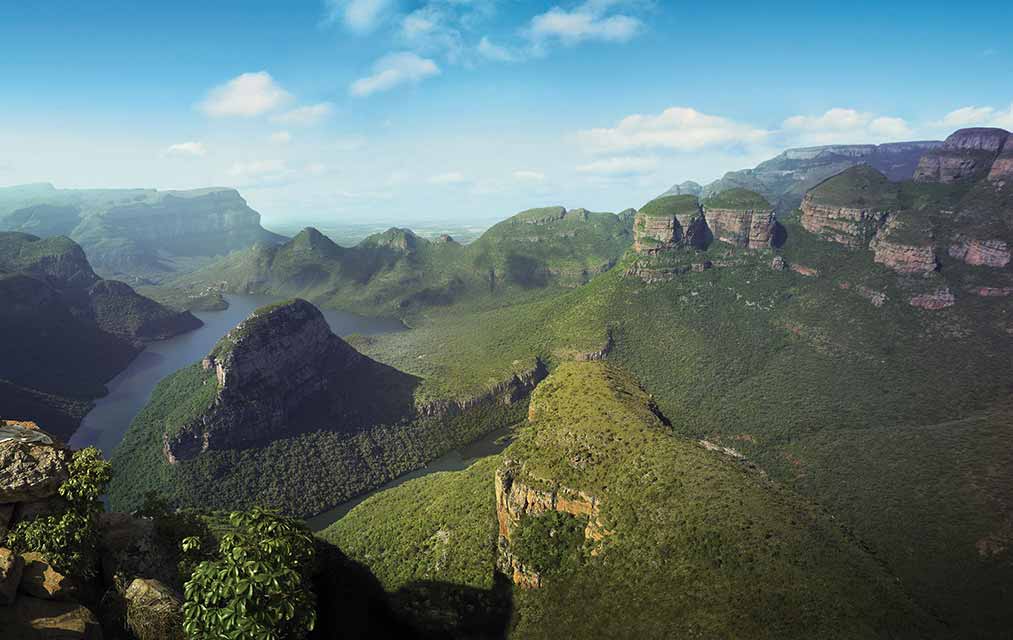 Latest posts by Tony Sparkes
(see all)