Tony Sparkes Wildlife and Photographic Safaris
Birding Tours in Southern Africa as well as North and South America
Contact Us
Tony Sparkes Wildlife and Photographic Safaris
Birding Tours in the Kruger National Park - South Africa
Contact Us
Zimanga Private Game Reserve in KZN - Photo & Wildlife Safari
In the heart of the South African, 'Zulu' kingdom of KwaZulu-Natal lies Zimanga Private Game Reserve. This world-class wildlife conservation destination offers those who seek to not only view but record the very best of South African wildlife.
Zimanga Photography – Designed for a Purpose
Zimanga reserve is designed for avid safari enthusiasts while simultaneously satisfying the needs of modern wildlife photographers of any level, both of which prefer a deeper appreciation of the bush and crave an unhurried exclusive experience.
Lifetime Experiences
Zimanga provides guests with a once in a lifetime up close and personal experience with a variety of bird and mammal species from the common residents, to Africa's Big Five to smaller, more rare species which all call Zimanga home. 
Zimanga Accommodation
Zimanga has a choice of exceptionally comfortable accommodation, beautifully set overlooking a central valley, that gives one a feeling of the African bush in all its splendor.
Lodge Accommodation – Zimanga Reserve
The main lodge consists of luxury suites with kingsize or twin bedrooms, separate WC and private decks. Single travelers are also catered for with single rooms with en-suite bathrooms as well as a private deck.
Doornhoek Homestead
Groups and or families may wish to take advantage of the 'Doornhoek Homestead' at Zimanga with its own private pool and very comfortable air-conditioned  3 twin bed en-suite rooms and a single en-suite room. This 7 sleeper is situated on the western slopes of Zimanga and overlooks the reserve with the Lebombo mountains as a faraway backdrop. Look at the 'Costs' tab below for further detailed information on the Doornhoek Homestead.
Zimanga has the enviable position of having 9 hides, (including 2 overnight hides) providing guests with unparalleled access to wildlife activity. For more information on the hides please check out our 'General Tab' below.
Staying at Zimanga Nature Reserve
Main lodge accommodation from €331 per person, per day sharing / no additional costs for a single supplement. 
Doornhoek Homestead (sole use) from €1529 per night
(See 'costs tab' below for further detailed information)
Privately Guided Photo Safaris are also available:
3-day: Photo Safaris Packages (Subject to Availability)
5-day: Photo Safaris Packages (Subject to Availability)
7-day: Photo Safaris Packages (Subject to Availability)
Photo Host: Tony Sparkes
Dates: Various
Very Early Booking Recommended
There are no set departure dates for Zimanga. Due to the Zimanga Reserves' huge popularity, guests are requested to contact us to confirm availability for any accommodation or photo safari/tour packages as early as possible, so as not to be disappointed.
Zimanga Private Game Reserve in KZN – Photo & Wildlife Safari
 Please click on individual tabs below for more detailed information. 
ZIMANGA - WILDLIFE PHOTO SAFARI
Zimanga - The Serious Wildlife Photographic Getaway
This very special safari takes place in the beautiful African bush at Zimanga Private Game Reserve in KZN (KwaZulu-Natal)  South Africa. This safari is for those travelers and photographers of all levels who want something a little different and extra special.
Leading the Way
Zimanga Private Game Reserve in KZN is the first reserve in Africa designed for avid safari enthusiasts whilst simultaneously satisfying the needs of modern wildlife photographers of any level, both who prefer a deeper appreciation of the bush and crave an unhurried exclusive experience.
The Bushveld
Zimanga consists of pristine Zululand bushveld, fever tree forests and rolling hills, which is bisected by the Mkuze River and home to a splendid variety of animals and birds.  Species including lion, elephant, leopard, and cheetah which roam freely across the region and can with luck be tracked down for unparalleled game viewing and photographic opportunities.
Zimanga Wildlife Hides
The centres of wildlife excellence at Zimanga revolves around the 9 'specialist' wildlife photography hides. These hides (including 2 overnight hides) 6 of which were designed by the world-renowned Hungarian wildlife hide specialist Bence Mate.
These hides provide wildlife photographers with unprecedented opportunities to capture a broad variety of African birds & wildlife in their natural environment, which includes all of Africa's Big 5.
With only 3 vehicles on the 7000-hectare reserve, our Zimanga guided game drives are an absolute pleasure.  In addition, there are no time limits at animal sightings either, thus giving ample time and opportunity for photographers, wildlife and nature enthusiasts alike the time needed to enjoy the sightings seen at Zimanga.
Specialist hide sessions are coupled with an un-rushed, un-crowded wildlife vehicle safari experience, this combination makes Zimanga a premier African safari destination for any discerning wildlife and nature traveler. 
At the End of the Day
After long days and early mornings its time to relax and spent time with like-minded individuals. Why not relax around the central pool and bar area,  perhaps recounting stories of the day and or of safaris past. This is what a wildlife & photo safari like this is all about!
ZIMANGA ITINERARY
Daily Activities
All activities are carried out daily and consist of hide sessions and vehicle safari sessions of approximately 3.5 hrs (1 game drive & 1 hide session) and are included in the rate given on this website (see 'costs' tab). Usually half of our guests undertake a hide session while the other half continue on a game drive.
Seasonal Activity Time Schedule Estimates
Summer: (Oct-March Spring/Summer Season) 5:30-9:30 AM, 15:30-19:00 PM
Winter:  (April-Sept, Autumn/Winter Season) 6:30-10:00 AM, 14:00-17:30 PM
After-hours activities and special photo projects need to be arranged with your guide or team leader.
Zimanga Lodge
The lodge can sleep up to 12 guests in six separate air-conditioned luxury double suites, with the ability to host single visitors (no additional single supplement cost) in the four stylishly furnished single rooms.  The Lodge is situated in close proximity to the Doornhoek Homestead, with breathtaking views over the Mkhombe Valley and nearby 'Tamboti Overnight' hide from the large deck with sun loungers, large shade providing umbrellas and rim-flow swimming pool.
Curio Shop
Main Lodge also hosts a curio shop that proudly supports the local artisans with several of their wares on display, plus additional mementoes to take home for yourself, friends or family.
Meals
Delectable meals are served within the dining area with a cosy fireplace, and the open deck offers another dining alternative for those who prefer to dine outside under the stars.  A large circular open-air boma provides the ideal spot to enjoy a nightcap whilst sharing the day's stories around a small bushveld fire. 
In Between Activities
In between your vehicle based safaris or hide sessions guests can explore the lovely lodge gardens which host a magnificent variety of indigenous plant and bird species, alternatively enjoy a book from the well-stocked sponsored library. In the summer months, guests favour a relaxing time based around the swimming pool on the sun loungers with their favourite drink. Others chose to laze around in their room conserving energy for the next adrenaline filled activity.
Up Above
A floating staircase in the lodge leads up to yet another deck above, built on the lodge roof and offering spectacular views over the peaceful valley in front of the lodge and Lebombo mountain range in the background.
Photo Workshops
Our photography discussions/workshops are held in the well-equipped boardroom, complete with wireless HD projector, drop-down screen and custom-built boardroom tables doubling as a museum exhibit, which proudly displays a fascinating collection of local geology and artifacts originating from Zimanga and its nearby surrounds within recessed glass displays built into the tables.
Wildlife photo safaris can run throughout 2020 & 2021 without set departures.  Please contact us to confirm availability.
COSTS & INCLUSIONS/EXCLUSIONS FOR ZIMANGA PRIVATE GAME RESERVE IN KZN
Zimanga Private Game Reserve Rates
Prices Lodge:- From €331 per person per night/no single supplement  - (Low Season)
Prices Doornhoek Homestead:- From €1529 per night (sole use - sleeps 7)  - (Low Season)
Prices are in (€) Euro's the exact price will be confirmed via invoice at the time of booking.
We can accept payment via International SWIFT transfer, Credit Card or Paypal
Note: Guided photo safaris will run with a minimum of 2 guests and a maximum of 6 guests. 
Please be
advised

: Zimanga Private Game Reserve Prices Breakdown
WHAT IS INCLUDED
Twice daily activities of 3,5 hours each. (1 hide session and 1 game drive per day)
Fully Catered Accommodation
2 x Daily Game Activities
Water, Tea, and Coffee
Conservation and Community Levy
Photoguide & Workshop (Privately Guided Safaris Only)
VAT @15%
Note: ALL-INCLUSIVE OPTION

Guests can convert any reservation to an 'All-Inclusive' option for an additional €15 per person per night. This rate includes local beers, spirits, soft drinks, and house wines.
WHAT IS NOT INCLUDED
Additional Hide Sessions
Airport or other transfers to Zimanga (However, this can be arranged on behalf of the client. Advise at the time of booking)
After-hours Activities
Alcoholic Drinks and Canned/Bottled Beverages
Items of a Personal Nature
Gratuities
Personal Laundry ( However, can be arranged on behalf of the client)
Curio Shop
SOUTH AFRICA
South Africa is officially listed as one of the most biologically diverse countries on earth.  With South Africa being made up of an astonishing kaleidoscope of landscapes as well as a plethora of eco-systems.
From the arid, near-deserts on its west coast to the montane forests and sub-alpine zones at the top of the beautiful Drakensberg at nearly 3,500 metres above sea-level.  In the South African cape, you will find pristine beaches and the uniqueness of its Fynbos ecosystems and lest we forget the vast wildlife and birds to encounter on the rich Savannah's of its north-east provinces.
Without a doubt, any visitor to South Africa will be captivated by its constantly changing landscapes and the warm friendly people one encounters.  All this goes towards making up, what can only be described as, experiences one will never forget and want to keep coming back for more of the same.
This applies particularly for those who wish to capture and record their experience no matter what photographic genre, as South Africa remains a primary destination for experiencing a Big 5 wildlife safari, phenomenal birding and nature photography. Read more about South Africa
ZIMANGA PRIVATE GAME RESERVE IN KZN - GENERAL INFORMATION
Who is Zimanga For?
Zimanga Private Game Reserve is a conservation-orientated activity-based destination offering exceptional safari viewing and photographic opportunities Zimanga Nature Reserve is for all those who have a specials interest for the Big 5, Birding, Flora, Nature, Star Gazing and Wildlife.
Note: Unfortunately nobody under the age of 15 years can be accommodated at Zimange Nature Reserve.
Wild Dogs at Zimanga
Unfortunately, the wild dog pack was removed late in 2018 due to constant conflict with a neighbouring pack of wild dogs resulting in injuries and casualties between both packs.  For their safety they have been moved to other areas without wild dogs, thereby increasing the available range of wild dogs in Southern Africa.
All is Not Lost
However, Zimanga aim is to reintroduce an entirely new pack at a later stage. There are however over 400 bird species recorded on the reserve and its surrounds, offering an incredible diversity of wildlife subjects native to the area guests can enjoy.
OTHER GENERAL SAFARI INFORMATION
Please read our Safari Safety and Etiquette to ensure you have an enjoyable and trouble-free safari experience with us.
Rates at Zimanga include: 
Spacious air-conditioned luxury rooms, each with en-suite facilities, work desks, small private deck and wi-fi
All meals, consisting of a light pre-activity early morning snack, mid-morning breakfast, light lunch and dinner
Additional Information
Access to hides is determined based on the duration of the stay. For those who want a more detailed and in-depth description of the 'hides' at Zimange please contact us
KwaZulu-Natal is not free from malaria please consult a health-care professional for the latest advice on malaria.
Please note the following important factors when deciding to visit the hides at Zimanga:
Be aware of minimum focal distance limitations on your lenses.  Typical subject distances can be seen under each hide description (See above request)
Tripods, Benro gimbal heads and mounting brackets are provided to guests at no charge
There are no toilet facilities close by so please limit your intake of fluids and coffee during the hide sessions.
The hides are dark to minimise reflections from inside and are mostly underground.  Please be aware of this if you suffer from claustrophobia.
WHAT TO BRING ON SAFARI
Mornings and evenings in an open safari vehicle are cold to cool (even in the summer), bring a fleece and a windbreaker jacket
Rain jacket, hat, cap or beanie
Sunblock
Binoculars
Spare batteries for your camera
Torch
Camera/video camera & flash
LENS RECOMMENDATIONS
Due to the diversity of the environment, it is recommended lenses covering the following focal length: Wide-angle 15mm – Telephoto up to 600mm. However, please check the requirements with us before you leave.
For those who chose to partake in privately guided photo safaris with us at Zimanga, we are able to offer camera and lens rentals for our clients.
Recommended:
Wide-angle 15 – 30mm / 24mm - 70mm
Mid-range telephoto 70mm – 200mm
Long telephoto 400mm – 600mm
To ensure all guests who book travel destinations through us have a memorable experience we ask you to read and fully understand our Payment Terms and Conditions, Copyright & Disclaimer and Privacy Policy.   If you have any questions or queries please do not hesitate to contact us
If wildlife photography is not for you but you still want the excitement to see and experience Africa's Big 5 and a plethora of birds and mammals on a game drives in the African bush, then why not look at our following tours and safaris:-
Hoyo Hoyo
Uganda Gorilla Trekking
Hamiltons Tented Camp
Sabi Sand Photo Safari
Kruger Birding and Wildlife Photo Safari
Kruger Park Safaris
Safari in Tanzania
PS: Don't forget to catch up with our Safari Buddies Blog, read interesting posts about our nature and wildlife tours. Have you read our popular posts on What is a Photography Safari or Camera Setting for Wildlife Photography? Why not subscribe to our quarterly journal  Safari Buddies where you can be sure you are first to receive into your inbox all our latest tour and safari news, new tour destinations, discounts, photography tips and tricks and travel news.
Zimanga – Wildlife Safari Video's
Photo Gallery – Zimanga Wildlife Safari
Show All
Zimanga Wildlife
Doornhoek Homestead
Zimanga Lodge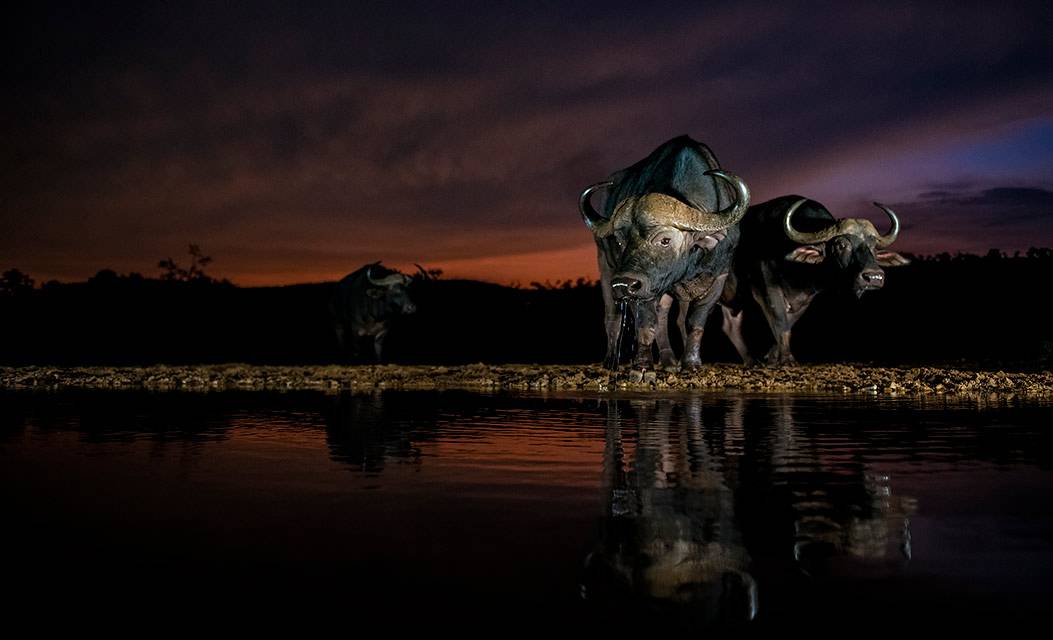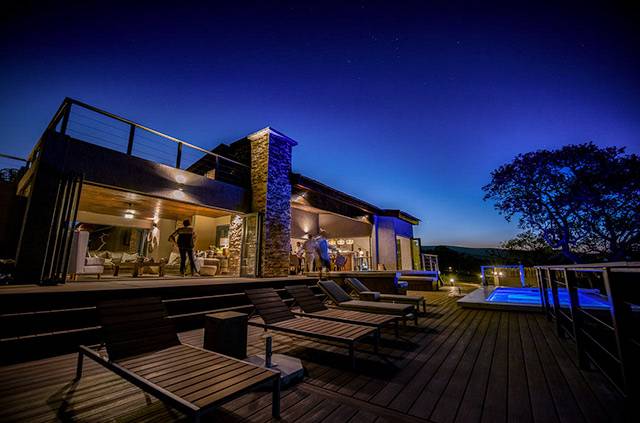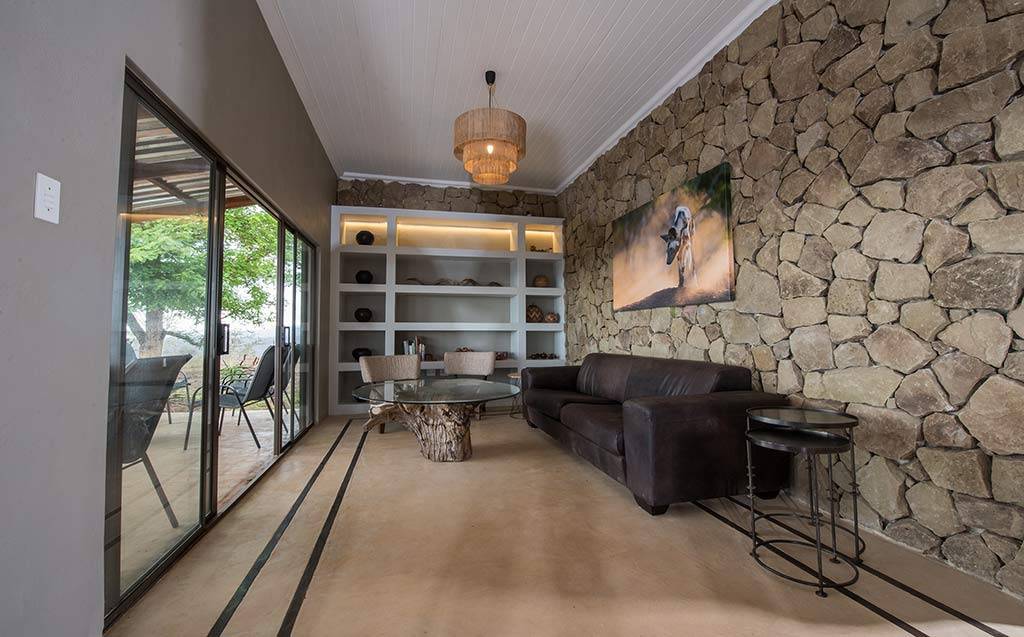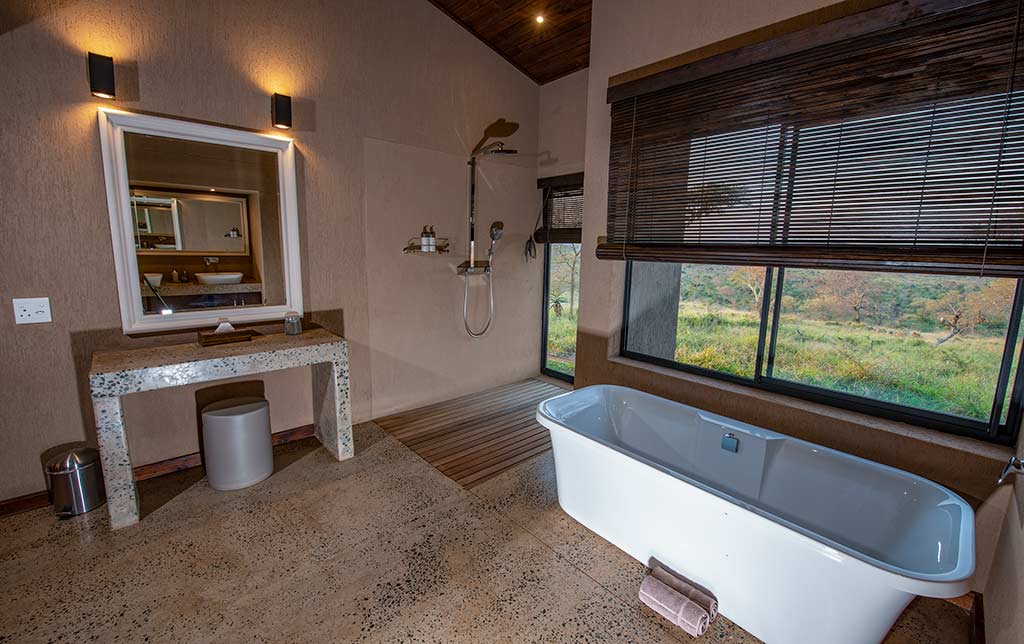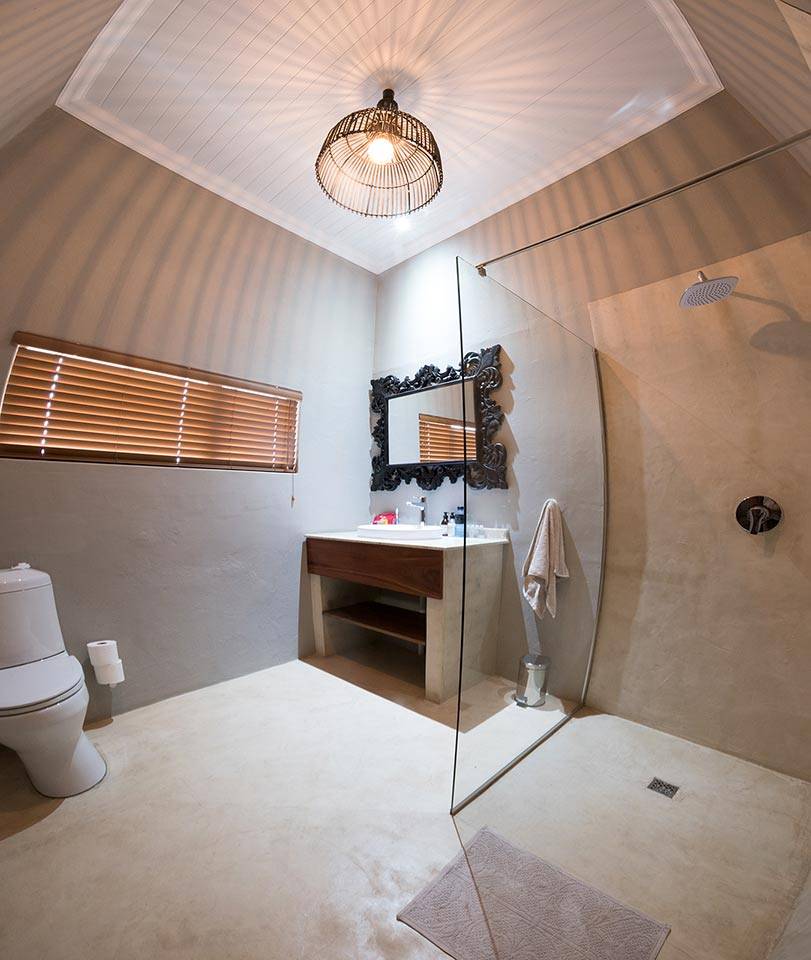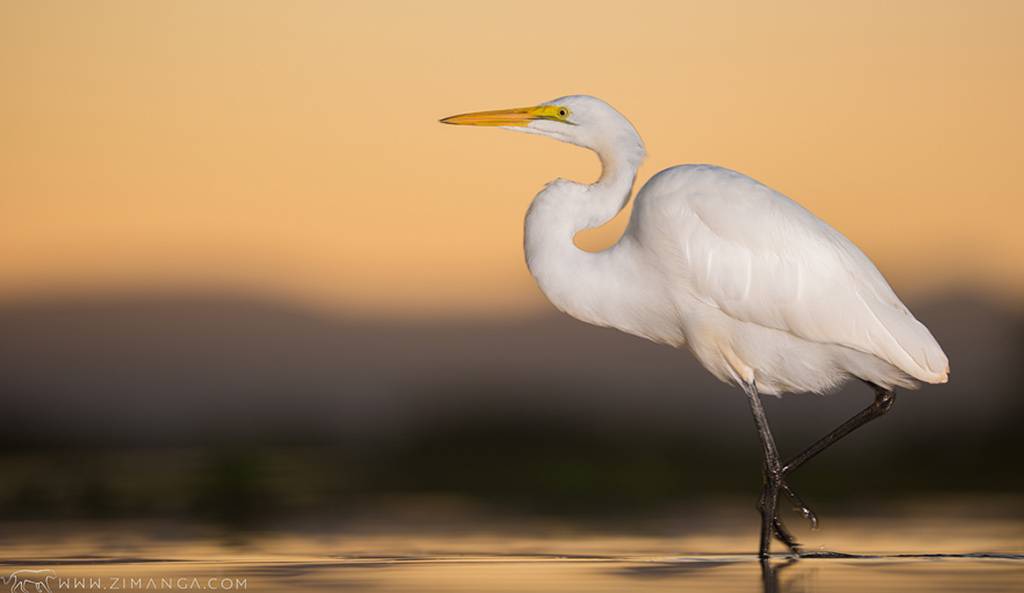 Latest posts by Tony Sparkes
(see all)